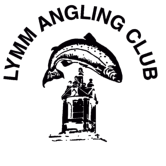 "Where ordinary people catch extraordinary fish"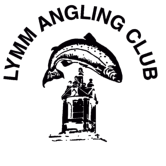 New Membership for 2021 Now Closed
Renew Membership for 2021 Now Closed
Junior Section

Lymm Angling Club has a growing and popular junior section. The club provides opportunities for young people between the ages of 8 and 16 to receive coaching and compete in club matches, as well as local, regional and national matches. All our coaches are fully qualified to work with young people. The club has achieved the high standards required to be awarded the Sport England's Clubmark. This is awarded to clubs by the Angling Trust once the club demonstrates that it meets the Angling Trust's criteria for its playing programme, knowing your club, and its community and club management. Clubmark is an acknowledgement that we take these issues seriously and that we are striving to provide a high quality and welcoming environment for young participants in the sport
Lymm Angling Club offer a four-session, intensive "Introduction to Angling" course. This guide outlines the areas of coaching that will be provided and the learning objectives for those who attend. Catering for ages 8-16 years.
All sessions are two hours in length. The coaching is fairly intensive and to assist with this goal there will be no more than 1 coach to 4 anglers. Each session builds on the knowledge gained from preceding sessions and in so doing provides a constructive learning experience for all young anglers who attend.
Course is £35 and includes a complete beginner kit and a junior membership to Lymm Angling Club.
Drop In Coaching
For anglers who have previously graduated the Academy or those who are not beginners but want to get some tips then we have free drop in sessions where you can bring along your own tackle and get coaching from our qualified angling coaches.
The club has a junior membership fee which is renewed annually, click here for more details. To find out more or to contact the Junior Section Organiser Chris Finneran please visit our Contact Us page.
Junior Matches
The Junior matches are 4 hours long and very friendly, all competitors will receive a prize and get some expert tuition from some very special guests. We are also looking for juniors to fish inter-club, regional and national matches. Matches take place at Spring Pool Fishery, Higher Whitley and draw takes place at 10am, fishing will take place from 11am – 3pm, entry is £3. Equipment and bait can be provided however participants are encouraged to use their own.
Directions
Heading west along the M56, leave at junction 10 and take the A559, sign posted Northwich. Continue for approximately 1¼ miles and turn right onto Lake Lane which is on the right some 400m past the Birch and Bottle Public House. Around 200m down Lake Lane the road turns sharply right. The car park is 100m beyond this turn on the right.
Juniors Academy & Match Dates 2016
Junior Academy - 10:30am to 12:30pm
Session 1 - Saturday 19th March
Session 2 - Saturday 2nd April
Session 3 - Saturday 16th April
Session 4 - Saturday 30th April
Junior Matches - Draw 10am Fish 11:00am to 3:00pm
Round 1 - Saturday 19th March
Round 2 - Saturday 2nd April
Round 3 - Saturday 16th April
Round 4 - Saturday 30th April
Round 5 - Saturday 14th May
Round 6 - Saturday 28th May