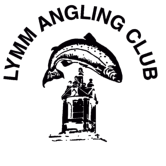 "Where ordinary people catch extraordinary fish"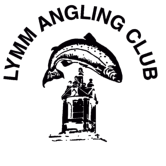 New Membership for 2021 Now Closed
Renew Membership for 2021 Now Closed
Lymm AC New Membership​
*** 2020 MEMBERS CAN ONLY RENEW THEIR CURRENT CLASS OF MEMBERSHIP HERE UPGRADES WILL ONLY BE CONSIDERED FROM 1st April 2021 IF THERE IS SPARE CAPACITY ***
​
How to apply for a new membership
Online by invitation only at present. Not on the 2021 waiting list? You can join the 2021 membership waiting list here 2021 Waiting List
​
Evidence to support your application
Your membership will not be processed unless you provide the evidence detailed below. Online applications can use the Upload a File button to attach your evidence, postal applications must provide a copy of the evidence with the application.
​
New Intermediate for applicants aged 16 or 17 (proof required ie copy of birth certificate, driving licence, passport)

New Pensioner for applicants of a state pensionable age of 66 and born (on or before date of application) in 1955 (proof required ie copy/photo of birth certificate, driving licence, passport)
​​
​
Terms & Conditions
You cannot go fishing without a 2021 club permit and if needed club key, you are no longer allowed to fish on a printed receipt or a screenshot of your receipt, any member attempting to fish without a valid club permit will be asked to leave the water by the club bailiff.
With the exception of the restricted memberships Junior, Intermediate, Bridgewater Canal and Hadley Farm Pool the member's spouse/partner and up to two children (juniors under the age of 16 only) may fish without any additional fee (rod restrictions apply).
​
RESTRICTED members have no voting rights within the club.
By joining the club you agree to abide by the club rules and constitution and can view the clubs Privacy Statement and Privacy & Data Protection Policy by clicking the required link.
Junior and Intermediate memberships - by applying to join the club you are giving parental/guardian consent for your child to become a member, the club does not accept parental responsibility for you child on club waters.
​
The Estates Maintenance fee, referred to as an Overstamp payment, entitles the member to fish designated, premier club waters between 15th March to 15th June inclusive. For the latest list of overstamp waters click here, the overstamp waters are identified by an asterix *
​
​Points of sale outlets such as Baileys and Widnes Angling Centre will no longer take cash or cheque payment and will only issue application forms.
​
No refunds will be given for the temporary or permanent closure of club waters or the restriction on travel to and from club waters or any other circumstances beyond the clubs control. You can read our refund policy in full here Refund Policy.
​
You should receive your card and new club key within 10 working days of the club receiving your application. If you have any questions about your membership application please send an email in the first instance to memberships@lymmanglersclub.com and we will try to reply to emails within 24 hours.
​