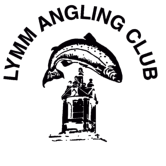 "Where ordinary people catch extraordinary fish"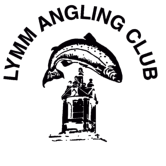 New Membership for 2021 Now Closed
Renew Membership for 2021 Now Closed
WELCOME
The club was founded in 1948 and is one of the premier angling clubs in the UK. Based in the Northwest of England the club has a variety of waters that cater for specimen, pleasure and match anglers alike.
Whether it's a still water filled with either Carp or mixed coarse fish, a specialist water with a small head of specimen sized fish or a river teaming with Barbel, Grayling, Chub or Trout, Lymm Angling Club has waters for you. The club caters for all ages from juniors through to pensioners. Membership is open to all here and we look forward to seeing you on one of our many magnificent waters soon!
With a large selection of still waters, rivers and canals to cater for all types of angling you'll be spoilt for choice.
MEMBERS NOTICE BOARD UPDATED 23rd October 2021 (Refresh browser for latest news)
☆☆☆Renew for 2022☆☆☆
Existing 2021 members will be able to renew for 2022 from 1st December 2021. New memberships will be available from 1st February 2021 with those on the 2022 waiting list invited to join in the order they joined the waiting list.
​
MEMBERSHIPS 2022
​
BAND A - ALL RIVERS & CANALS £67.50
BAND B - PENSIONER £90
BAND C - PENSIONER INCLUDING OVERSTAMP £132.50
BAND D - SENIOR £120
BAND E - SENIOR INCLUDING OVERSTAMP £200
​
RESTRICTED - BRIDGEWATER CANAL £30
RESTRICTED - HADLEY POOL £30
RESTRICTED - JUNIOR £30
RESTRICTED - INTERMEDIATE £90
NEW MEMBERS JOINING FEE CLASSES A TO D £45
​
THE PLEASURE FROM BEING A LYMM AC MEMBER - PRICELESS :-)