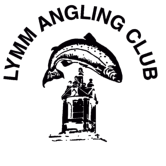 "Where ordinary people catch extraordinary fish"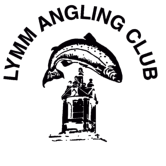 WELCOME
The club was founded in 1948 and is one of the premier angling clubs in the UK. Based in the Northwest of England the club has a variety of waters that cater for specimen, pleasure and match anglers alike.
Whether it's a still water filled with either Carp or mixed coarse fish, a specialist water with a small head of specimen sized fish or a river teaming with Barbel, Grayling, Chub or Trout, Lymm Angling Club has waters for you. The club caters for all ages from juniors through to pensioners. Membership is open to all here and we look forward to seeing you on one of our many magnificent waters soon!
With a large selection of still waters, rivers and canals to cater for all types of angling you'll be spoilt for choice.
MEMBERS NOTICE BOARD UPDATED 5th January 2022 (Refresh browser for latest news)
☆☆☆New Memberships for 2022☆☆☆
The new members page is now live here and contains all the information you need to join the club in 2022. Some 1380 people on the 2022 waiting list recieved an email late last night to inform them of the following important dates;
​
From 1st January 2022
BAND A - ALL RIVERS & CANALS £67.50 + £45 JOINING FEE + £4.95 P&P
RESTRICTED - JUNIOR £30 + £4.95 P&P
RESTRICTED - BRIDGEWATER CANAL £30 + £4.95 P&P
*NOTE - NO UPGRADES OF THE ABOVE MEMBERSHIPS WILL BE AVAILABLE DURING 2022 *
From 1st February 2022
BAND D - SENIOR £120 + £45 JOINING FEE + £4.95 P&P
BAND E - SENIOR INCLUDING OVERSTAMP £200 + £45 JOINING FEE + £4.95 P&P
RESTRICTED - INTERMEDIATE £90 + £4.95 P&P
RESTRICTED - INTERMEDIATE INCLUDING OVERSTAMP £170 + £4.95 P&P
​
We've had a few questions in relation to the membership classes so here's a brief summary;
​
If you're aged 18+ and want to join the club to fish the specimen still waters for carp etc you'll need a BAND D - Senior membership, if you want to fish the specimen still waters for carp etc all year round you'll need a BAND E - Senior Including Overstamp

The Estates Maintenance fee of £87.50, referred to as an Overstamp payment, entitles the member to fish designated, premier club waters between 15th March to 15th June inclusive. This can be purchased separately or with the RESTRICTED - Intermediate Including Overstamp, BAND E - Senior Including Overstamp or BAND C - Pensioner Including Overstamp, only pensioners aged over 70 will receive a free Overstamp, this applies to both existing pensioners and future qualifiers.

A Senior, Pensioner, Junior and Intermediate members can fish all the waters detailed on our waters list here the overstamp waters are identified by an asterix *

No new Pensioner memberships will be issued, to qualify for a Pensioner membership you must firstly be a Senior member for 3 consequitive years and be aged 66+ at the time of application. Pensioners aged 70+ get the overstamp included free of charge.
​
☆☆☆Work Party Dates For 2022☆☆☆
Provional 2022 Work Party dates are below but are subject to change, for full details and confirmation of dates and how to book on them visit our Work Parties page here.
​
Saturday 8th January
Thursday 13th January
Sunday 23rd January
Thursday 27th January
Saturday 5th February
Thursday 10th February
Sunday 20th February
Thursday 24th February
Saturday 5th March
Sunday 13th March
​
☆☆☆Rule number 17 has changed☆☆☆
Senior class members now need to complete a short online form each time you want to take a spouse, partner and/or 2 children with you on club waters, this is so you, them and the club are covered on the clubs insurance. The form can be found here and once you click the submit button you'll be redirected to another page to get a PDF copy of your submitted form to show bailiffs and club officials upon request. the form can also be found in the main menu above by clicking on the Club Shop button and the Spouse, Partner and/or 2 Children link.
​
☆☆☆Renew for 2022☆☆☆
Existing 2021 members will be able to renew for 2022 from 1st December 2021 and have until 31st January 2022 to renew their membership. New BAND A - All Rivers & Canals and some Restricted memberships will be available from 1st January, New BAND C & D Senior memberships will be available from 1st February 2022 with those on the 2022 waiting list invited at the end of January to join in the order they joined the waiting list.
​
MEMBERSHIPS 2022
​
BAND A - ALL RIVERS & CANALS £67.50
BAND B - PENSIONER £90 (RENEWING MEMBERS)
BAND C - PENSIONER INCLUDING OVERSTAMP £132.50 (RENEWING MEMBERS)
BAND D - SENIOR £120
BAND E - SENIOR INCLUDING OVERSTAMP £200
​
RESTRICTED - BRIDGEWATER CANAL £30
RESTRICTED - HADLEY POOL £30
RESTRICTED - JUNIOR £30
RESTRICTED - INTERMEDIATE £90
NEW MEMBERS JOINING FEE CLASSES A, D & E £45
​
THE PLEASURE FROM BEING A LYMM AC MEMBER - PRICELESS :-)