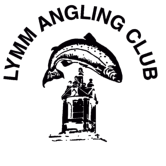 "Where ordinary people catch extraordinary fish"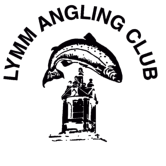 WELCOME
The club was founded in 1948 and is one of the premier angling clubs in the UK. Based in the Northwest of England the club has a variety of waters that cater for specimen, pleasure and match anglers alike.
Whether it's a still water filled with either Carp or mixed coarse fish, a specialist water with a small head of specimen sized fish or a river teaming with Barbel, Grayling, Chub or Trout, Lymm Angling Club has waters for you. The club caters for all ages from juniors through to pensioners. Membership is open to all here and we look forward to seeing you on one of our many magnificent waters soon!
With a large selection of still waters, rivers and canals to cater for all types of angling you'll be spoilt for choice.
MEMBERS NOTICE BOARD UPDATED 31st August 2021 (Refresh browser for latest news)
☆☆☆AGM MONDAY 27TH SEPTEMBER AT ANTROBUS GOLF CLUB☆☆☆
This years AGM will be held at 7pm at Antrobus Golf Course on Monday 27th September, 2021 membership cards need to be shown to gain entry.
PROPOSALS - Any proposals need to be submitted in writing to the club Secetary by midnight on 14th September along with the name of another member as a seconder to the proposal. Both members need to have been members of the club for 2 continuous years.
​
☆☆☆OVERSTAMP PERIOD 15TH MARCH TO 15TH JUNE☆☆☆
Senior, Pensioner and Intermediate members currently need an overstamp to fish the following waters;
​
Belmont estate all pools

Belmont Moat

Catch Penny Pool

Founders Pool

Lymmvale & Lymmvale Stockpond

Nunsmere

Wrinehill Pool
​
** Tabley Mere & Tabley Moat closed to ALL members from 15th March to 31st May. You can purchase an overstamp here. The above information is a correction to the list published in this years membership book.
☆☆☆UPDATE ON WATERS & COVID-19 LOCKDOWN 27/03/2021☆☆☆
You will have seen the news that all forms of Angling can resume as of Monday 29th March 2021.
​
Night fishing commences - Night fishing will commence 6am Monday 29th this is to keep in line with Angling Trust guidelines on reducing crowds gathering, people will have all day Monday to arrive on their peg for Monday evening and we expect members to adhere to social distancing at all times. Please note this does not include booking system waters where arrival times remain the same.

COVID-19 best practice - we still expect members to adhere to social distancing guidelines around carrying sanitizer, not sharing pegs or equipment with people outside your household and social distancing while on waters.

Waters re-opening - Founders Pool and Oasis Pool Hampton will re-open to members 29th March 2021. Opening times will depend on golf course reopening and Hampton springs opening times. Please remember only a maximum of 5 are allowed to night fish Founders Pool.

Booking system - Changes will be made to the booking system over the weekend to allow both day and night fishing to be booked. This is a work in progress so please bear with us. Current bookings will be treated as full 24-hour bookings for slots requested prior to booking update going live.

Travel - Please check the Government and Angling Trust guidance and familiarise yourself with any changes with regards to permitted travel or any travel restrictions, the club will not be held responsible if members are found to be in breach of Government restrictions.
☆☆☆2021 MEMBERSHIP INFORMATION 01/03/2021☆☆☆
Due to a very high demand we have recently reached the required quota of Senior, Pensioner, Intermediate and Concessionary memberships for this year and have therefore closed memberships to both new and renewing members in BAND B to BAND E inclusive and Restricted – Intermediate. We're also unable to offer membership upgrades in 2021.
​
If you're unable to join us in 2021 on the remaining BAND A – ALL Rivers & Canals or Restricted – Junior or Restricted – Bridgewater Canal ONLY memberships you can put your name on the 2022 waiting list here
​
We will be offering new 2022 memberships for all classes from 1st January 2022 and look forward to seeing you then.
☆☆☆WATERS INFORMATION☆☆☆
Overstamp period 15th March to 15th June inclusive, existing members can purchase an overstamp here.

Micklewrights cars in the car park limited to 8 cars at anyone time.

Booking system now in operation on Belmont Pool, Serpentine Pool, Top Pool and Wrinehill Pool, members need to book a slot even if intending to just visit the water.
For the latest news and updates checkout our Facebook page

here
​​
We now have a new PO box address;
Lymm Angling Club
PO Box 107
Liverpool
L19 4YX