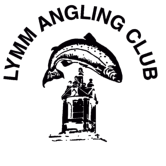 "Where ordinary people catch extraordinary fish"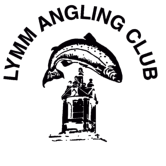 New Membership for 2021 Now Closed
Renew Membership for 2021 Now Closed
Club Clothing

Lymm AC have partnered with The Uniform Factory to offer a range of club clothing featuring an embroidered Lymm AC logo. All clothing is made from hard wearing industry standard materials so it'll withstand all the wear and tear associated with fishing.
The following range of headwear and clothing is available now by clicking the button below, you'll be redirected staright to Lymm AC shop on The Uniform Factory website and can select and pay for your items online. A delivery charge is payable at checkout, orders over £75 qualify for free delivery or by prior arrangement you can collect directly from the shop located in Liverpool.
Lymm Angling Club Cap

Lymm Angling Club Cuffed Beanie hat

Lymm Angling Club Knitted Beanie Hat

Lymm Angling Club T-Shirt

Lymm Angling Club Polo Shirt

Lymm Angling Club Hooded Sweatshirt

Lymm Angling Club Sweatshirt

Lymm Angling Club Zipped Hooded Sweatshirt

Lymm Angling Club Fleece