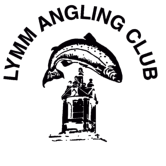 "Where ordinary people catch extraordinary fish"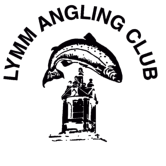 Lymm AC New Membership​
​
WE HAVE SOLD OUT OF 2021 SENIOR/PENSIONER/INTERMEDIATE MEMBERSHIPS
​
2021 Membership
Due to a very high demand we have recently reached the required quota of Senior, Pensioner, Intermediate and Concessionary memberships for this year and have therefore closed memberships to both new and renewing members in BAND B to BAND E inclusive and Restricted – Intermediate.
​
If you're unable to join us in 2021 on the remaining BAND A – ALL Rivers & Canals or Restricted – Junior or Restricted – Bridgewater Canal ONLY memberships you can put your name on the 2022 waiting list here
​
We will be offering new 2022 memberships for all classes from 1st January 2022 and look forward to seeing you then. Our Day Tickets for Shakerley Mere and Llangollen or Shropshire Union canals will remain open and can be purchased here
​​
Have a question? Use the Contact Us form located on our website here
​
How to apply for a remaining new membership
Read this page to understand the different types of new memberships remaining, find which membership suits your needs and click on the Apply Now button on the membership tile at the bottom of this page. Complete the online form and where necessary upload the required evidence, if no evidence is required click Next to proceed to the membership selection page. Only select one membership, if you require additional memberships complete and pay for the first then return here and start again with the second membership application on a separate form.
​​
Terms & Conditions
You cannot go fishing without a 2021 club permit and if needed club key, you are no longer allowed to fish on a printed receipt or a screenshot of your receipt, any member attempting to fish without a valid club permit will be asked to leave the water by the club bailiff.
With the exception of the restricted memberships Junior, Intermediate, Bridgewater Canal and Hadley Farm Pool the member's spouse/partner and up to two children (juniors under the age of 16 only) may fish without any additional fee (rod restrictions apply).
​
RESTRICTED members have no voting rights within the club.
By joining the club you agree to abide by the club rules and constitution and can view the clubs Privacy Statement and Privacy & Data Protection Policy by clicking the required link.
Junior and Intermediate memberships - by applying to join the club you are giving parental/guardian consent for your child to become a member, the club does not accept parental responsibility for you child on club waters.
​
The Estates Maintenance fee, referred to as an Overstamp payment, entitles the member to fish designated, premier club waters between 15th March to 15th June inclusive. For the latest list of overstamp waters click here, the overstamp waters are identified by an asterix *
​
​Points of sale outlets such as Baileys and Widnes Angling Centre will no longer take cash or cheque payment and will only issue application forms.
​
No refunds will be given for the temporary or permanent closure of club waters or the restriction on travel to and from club waters or any other circumstances beyond the clubs control. You can read our refund policy in full here Refund Policy.
​
You should receive your card and new club key within 10 working days of the club receiving your application. If you have any questions about your membership application please send an email in the first instance to memberships@lymmanglersclub.com and we will try to reply to emails within 24 hours.
​